Sawyer Automotive, founded by Ray Sawyer in 1981, has been serving the community for the past three decades with the highest quality service, without paying dealer prices. Located on Route 111 in West Acton, Sawyer Automotive can handle all of your new or used car mechanical service and repair needs.
---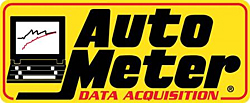 The Sudden Impact Racing team are trackside racer support representatives for Auto Meter Data acquisition and use their Ultra-Lite Pro Data Systems on both Ray's Camaro and Mike's Cavalier. They also use a full compliment of Auto Meter gauges in all three cars including Ultra-Lite Pro gauges which run off the data acquisition system eliminating the need for multiple sensors/senders.
---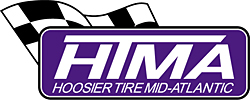 Hoosier Tire Mid-Atlantic is the distributor for Hoosier Racing Tires in Maryland, Pennsylvania, Ohio, Virginia, and Delaware and has been since founded by Urie "Bud" Watson in 1976. Hoosier Tire Mid-Atlantic sets themselves apart by giving the racer the support they need, whether it is at the track or at the store.
---
Ed Alessi founded Select Performance Inc. in 1980. Located on Long Island, NY, Select Performance designs, tests and manufactures high performance products to assure you the best quality and performance available. Their innovative products such as the Turbo 400 A.L.P. Trans Brake, Powerglide Pro Lite Reactor Trans Brake and Reactor Torque Converters are just a part of the "Winning Edge."
---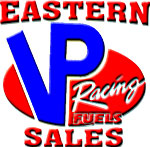 Eastern VP is the oldest distributor on the east coast, started by Steve and Joann Cultrera in 1976 to satisfy their need for fuel for drag racing. Their love of motorsports and especially drag racing is evident whenever you call Eastern VP.
With new operations manager Bob Taylor (resident circle track racer) on board, they all share a pasion for advancement of all forms of motorsports. Whether it's a 1600+ horsepower IHRA Pro-Stock, a Mini-Stock or anything in between, Steve and Bob will offer their experience, enthusiasm and "never too fast" mindset to keep you running ahead of the competition.
---

Dan Page Race Cars maintains the highest quality chassis fabrication using state of the art Computer Aided Design and Stress Analysis Testing. Customers can purchase a car in any stage, from a basic chassis to a turn-key race car. They also can handle updates and modifications to your current car.
---